The Historic Counties Standard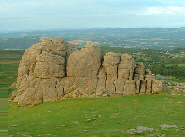 The Historic Counties Standard provides a comprehensive definition of the names, areas and borders of the historic counties of the UK. The Standard can be downloaded as a PDF format document.
By providing a definition for the terminology and the names, areas and borders of the historic counties, the Standard will enable a more consistent use of the historic counties to be made in those numerous contexts for which they are the most natural geographical framework, principally in the fields of history, geography, heritage and education. For example:
In the organisation, indexing and cataloguing of historical documents and artefacts;
In descriptions of the location of historical events;
In local history studies (e.g. place name surveys, county histories etc.);
In historical geography (e.g. studies of changes in demography, land-use etc.);
In the presentation to the public (e.g. in museums, libraries, record offices etc.) of material relating to history;
In family history publications and data sources;
In educational maps and publications;
In the classification and cataloguing of ancient and historical monuments and buildings, and in publications describing these.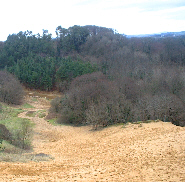 A description of the Ordnance Survey's practice in relation to the mereing and depiction of county boundaries can be found in A history of 'Ordnance Survey 'County' boundaries.
Images on this page from top: Haytor, Devon; Merthyr Mawr, Glamorgan.