The Historic Counties Trust is a Registered Charity which aims to promote public awareness of the history, geography, natural history, architecture and traditions of the historic counties of the UK.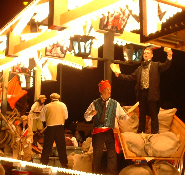 For centuries the 92 historic counties of the UK have formed the familiar geographical background to our national life. Yet they are much more than a convenient geographical reference frame. They are fundamental to our notion of what our country is and of our own place within it. People's affinity for their county goes deep. Their idea of home is bound up with their native shire and all it stands for. The historic county provides a living link to past generations who trod the same ground and nurtured the same loyalties as today's Britons. Moreover, the historic counties speak to us of the wonderful diversity of the UK, each possessing its own distinctive history, landscapes, traditions, dialects and building styles. A huge literature, going back centuries, focuses on each historic shire. Their long unbroken histories have made them the natural basis for cultural, social and sporting organisations. This common inheritance is something which we should value and cherish.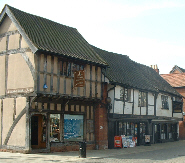 An important part of the work of the Trust is to ensure high standards of surveying and recording on definitive maps and other public records of the borders of the historic counties, and to make such maps and records available to the public. Our web site presents the results of 2 initiatives which address this aim:
The Historic Counties Standard provides a definitive statement of the names, areas and borders of the historic counties of the UK. By providing a definition for the terminology and the names, areas and borders of the historic counties, the Standard will enable a more consistent use of the historic counties to be made in those numerous contexts for which they are the most natural geographical framework, principally in the fields of history, geography, heritage and education;


The Historic County Borders Project has digitised the borders of the historic counties at a scale of 1:5000 and made them freely available for public use.
A large-scale Map of the Historic Counties is also presented, as well as a Description of each of the historic counties. Historic County Statistics are also presented.
Images on this page from top: North Petherton Carnival, Somerset; Spon Street, Coventry, Warwickshire.